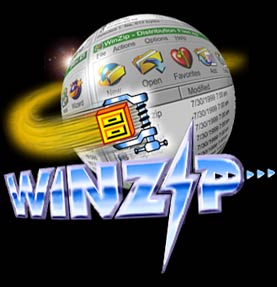 -WinZip Archive Utility for Windows allows for the compression or decompression of files.

Beatnik - makes web pages interactive by embedding sound files that respond to a user's mouse movements by playing music and sound.

CineWeb - allows you to views QuickTime (.MOV), Video for Windows (.AVI), MPEG (Motion Picture Expert's Group) and Autodesk Animation (.FLC).

Crescendo! - enables anyone with an MPC sound card equipped Windows PC to enjoy background music as they surf.

Cubic Player - a music player which plays a variety of sound formats on several sound cards.

Freewebfone - offers streaming media freeware to enable web-based video telephony, voice mail, and video mail.

Surreal.FX - 3D visualization engine for RealPlayer and RealJukebox. Includes community, sharing, customizable features, and more.

Tulip - allows users to stream 3D characters over the Internet using Tulip.

ViewMovie - display and play back QuickTime movies right on your web page

Media Jukebox - official site for the media player that features CD ripping, MP3 encoding, CD burning, multiple media formats, DVD playback, and more.

MusicMatch Jukebox - combines a CD ripper, MP3 encoder, playlist maker, ID3 tag editor, streaming radio service, and a media player all in a single program.

CDH Media Wizard - all-in-one media player, playlist, converter, and editor for popular audio and video formats.

DiVXiTY - plays DivX, as well as ASF, WMV, MPEG, MPG, DAT and AVI formats. Formerly Global DiVX (GDiVX).

Hitline 4.0 - Big 3 Software develops a CD player with integrated database features.

Media-BOX - video and audio jukebox designed for use on a PC connected to a TV set.

Medium4.com (AMEX:IAO) - offers video on demand through its product, vTOOB.

Muse.Net - a service that enables complete control and playback of all your digital music or media files from any Web browser or Internet connected PC.

Navori - produces broadcast multimedia software for digital dynamic signage and audiovisual applications.

RadLight - for playback of DivX content and other multimedia files.

RealJukebox - offers information and downloads.

RealOne Player - offers a download for the all-in-one media player, music jukebox, and media browser. Previously known as RealPlayer.

Sonique - offers windows audio player and skins.

DailyMP3.com: MP3 Software Plugins - for Winamp as well as Sonique.

Media-Island: WinAmp Plugins - downloads for visualization, audio effects, and general purpose plugins.

Team-MP3: Winamp Plugins - audio, input/output, and visual programs.

Winamp.com Featured Plugins - user-created downloads from the maker.

1001 Winamp Skins - sorted by category and ready to download with full size screenshots.

Deane's Winamp Skins - offering skins of X-Files, Star Wars, Star Trek, and more.

FaLLen AnGeLz - anime Winamp Skinz and Wallpapers.

IceZip.com: Skins - categorized and thumbnailed files, including nature, movie, TV, and music themes.

Leo-Amp - a skin for WinAmp.

MooAMP - cow patterned skin.

Naboo Spaceport - includes pictures, the plot, sounds, screensavers, interviews, fonts, desktop themes, and winamp skins.

Reality9 - custom wallpaper, WinAmp skins, and a series of Paint Shop Pro tutorials.

Softshape - makes ActiveSkin, software for creation of programs with skin support. Also offers Chameleon Clock which uses Winamp skins with MP3 alarms and atomic time synchronization.

WinAmp Central - categories range from anime and art to celebrities and games.

Winamp Skin Maker - tool for creating Winamp skins. Also known as Skinner.

Winamp-Skins.com - thousands of categorized skins.

Winamp.com: Skins - new and featured skins, searchable by topic, author, or description.

Windows Media Downloads - download for the player that handles MPEGs, AVIs, QuickTime, and other formats.

XAnim - an X11 animation viewer that works under many OS's and supports many types of animation formats.

Xbox Media Player - latest news, updates, source code, and downloads.

Netscape Plug-ins
- official Netscape page listing plug-ins.

Macintosh Plug-ins - collection of links from Daniel Chan.

Plug-in Gallery & Demo Links Plugins.com - reference site with information and links for Web browser and Photoshop plug-ins

Adobe Acrobat - official site for software that allows users to view and convert documents to Adobe Portable Document Format (PDF) files. Also includes Acrobat Reader software download for free.

Acrobattraining.com - PDF training resources and links for Acrobat, Capture, and PDF Merchant.

Adobe Acrobat Capture - professional production tool that works with scanners to convert paper documents into searchable Adobe Portable Document Format (PDF) files.

Adobe Acrobat Reader - official site for the free software that allows viewing of Adobe Portable Document Format (PDF) files.

Adobe Acrobat Reader Download - download free software that lets you view and print Adobe Portable Document Format (PDF) files.

Macromedia Shockwave Player - downloads, support, community, and other resources from the maker of the program that offers access to 3D games and entertainment, interactive product demonstrations, and online learning applications.

Aeria Leech - offline utility for Windows 95, 98, and NT that downloads content to your hard drive.

Digagami Plugsy - Netscape Navigator plug-in manager.

Emblica.com - offers online bookmarks.

ichat - client and server software for accessing and running chat sites (IRC, MUDs, telnet) with extensions, including WWW integration.

IE Booster - freeware collection of tools that extends the context menu of IE 5.0 and above.

iHarvest - save, manage, and share Web and other content.

NewsFlash Download Page - free Win95 program that lets you see personalized, scrolling stock quotes, news headlines, incoming email, and weather updates while surfing the Web.

SpotOn - browser enhancement that plays Web content like a VCR. Includes Web tours, recorder, player, accelerator, and a bookmark manager.

techexplorer - plug-in for readers and publishers of scientific documents coded with the TeX and LaTeX markup languages. For Windows 95 or NT.

Yindo - open source plug-in project for a object-oriented scripting language with interfaces to OpenGL and OpenAL.
| | |
| --- | --- |
| | Java Plug-in 1.4.1 Version 1.4.1 advances rich client application development and provides the foundation for standards-based, interoperable Web services that can be built and deployed today! |
Asgard PluginWizard - Automatically generate Netscape Plugins from Activex Controls.

Neptune - ActiveX/DHTML for Netscape (so it works like IE) - kinda cool.

Accel ViewTIFF by Acordex Imaging Systems
Available for Macintosh PPC, Win95, Win98, WinNT

Acordex ViewTIFF by Cordant Imaging Systems
Available for Macintosh, PPC

Adobe SVG Viewer 1.0 by Adobe Systems Incorporated
Available for Win95, Win98, WinNT, PPC,

CE Internet Plugin by Compression Engines
Available for Win95, Win98, WinNT

CPC Lite by Cartesian Products, Inc.
Available for Win95, Win98, WinNT

CPC View by Cartesian Products
Available for Win95, Win98, WinNT

CSView 150 by CSU Software Solutions
Available for Win16, Win95, Win98, WinNT

CVista Standard Viewer by CVISION Technologies
Available for Win95, Win98, WinNT,

CoPyCat by Cartesian Products, Inc.
Available for Macintosh, HP-UX, Solaris2.4, SunOS, PPC, Solaris2.3

Copysafe by ArtistScope
Available for Win95, Win98, WinNT,

Curl Surge by Curl Corporation
Available for Win16, Win95, Win98, WinNT,

DjVu by AT&T Labs
Available for PPC, Win16, Win95, Win98, WinNT, IRIX, SunOS, Linux

GDL Object Web Plug-in by GDL Technology Services Ltd.
Available for Win95, Win98, WinNT, PPC,

GrafixView by InfoMill Limited
Available for Win95, Win98, WinNT

IPIX Viewer by Internet Pictures Corporation
Available for PPC, Macintosh, Win16, Win95, Win98, WinNT

ImagN' Netscape Java Plug-in by Pegasus Software LLC
Available for Win95, Win98, WinNT

LuRaWave by LuRaTech
Available for PPC, Win95, Win98, WinNT

Macromedia Shockwave Graphics Player (FreeHand) by Rusty Wingnut Multimedia
Available for PPC, Macintosh, Win95, Win98, WinNT

MrSID Online Viewer by LizardTech, Inc
Available for Win95, Win98, WinNT

Pegasus Plug-in by Pegasus Imaging
Available for Win16, Win95, Win98

Prizm Plug-in by TMSSequoia
Available for PPC, Macintosh, Win16, Win95, Win98, WinNT, IRIX, SunOS, HP-UX, AIX

RasterNet by Snowbound Software Corporation
Available for Win95, Win98, WinNT

SVF by SoftSource
Available for Win95, Win98, WinNT

TIFF Surfer by VisionShape
Available for Win95, Win98, WinNT

ThingViewer by Parable
Available for Win95, Win98, WinNT
Available for Win95, Win98, WinNT

TruDef by TruDef Technologies
Available for Win95, Win98, WinNT

Visual WebMap by Project Development
Available for Win16, Win95, Win98, WinNT

WebDgn by Pangaea Cad Solutions
Available for Win95, Win98, WinNT

WebDocs by Advance solutions Group, Inc.
Available for Win95, Win98, WinNT

WebView CGM by Larson Software Technology, Inc.
Available for Solaris2.4, Win95, Win98, WinNT,

Xara Plug-in by Xara
Available for Win95, Win98, WinNT

innomage by The Innomage Group
Available for Win95, Win98, WinNT,